abajo en español
As negotiations of the UNFCCC COP26 have concluded, the It Takes Roots alliance issues the following statement:
The Glasgow Climate Pact is shameful. Once again the UNFCCC has demonstrated that their interests lie heavily with economic bottom lines rather than in a true commitment to tackling the climate crisis. The It Takes Roots delegation–comprised of U.S.-based Climate Justice Alliance, Grassroots Global Justice Alliance, Indigenous Environmental Network, Just Transition Alliance, and Central Florida Jobs with Justice, representing frontline communities directly impacted by fossil fuel extraction and production–has witnessed the COP26 negotiations move at an incremental pace, while upholding investments in carbon trading and market-based schemes that ensure continued fossil fuel extraction and production far into the future.
Climate false "solutions" such as carbon trading, carbon capture and storage, and market-based mechanisms sold at COP26 are upheld in the final decision document. These are performative actions that allow for the status quo of continued accelerating climate crisis, in which no peoples or nations will be spared. The rules of Article 6 of the Paris Agreement governing carbon markets remain, with several unresolved issues, and recklessly without adequate safeguards for human rights. Carbon dioxide removal (CDR), including carbon capture and storage, was promoted throughout COP26 as a panacea to the climate crisis the fossil fuel industry has created. Technological CDR is a costly, unproven, and a dangerous techno-fix that should not be rolled out. We cannot condone this inadequate text.
The insistence on working toward Net-Zero targets framing this decision, as opposed to truly achieving zero emissions with real solutions, is a cover-up for inaction and business-as-usual. This mathematical sleight-of-hand allows polluters to pretend they can offset and balance the harm they continue to emit into the atmosphere with emissions offsets. This will allow continued pollution in the most harmed communities. These proposals are far afield from the only means that will truly lower emissions: ending the extraction and use of fossil fuels.
We recognize that for the first time in the work of the UNFCCC COP26, the COP decision calls upon Parties to accelerate the phasing down of "unabated coal and inefficient subsidies for fossil fuels." Specifically stating that fossil fuel emissions lie at the heart of global climate change is a step forward. However, confronting the climate crisis will require the complete phase-out of all coal and fossil fuel subsidies. This commitment should be unqualified. Additionally, divested subsidies must be redirected to investments that build a Just Transition for communities and workers. We laud the naming in the Glasgow decision of the Just Transitions needed to get economies off fossil fuels, but we caution that a real Just Transition must be built from the bottom up, with inclusion of the communities most impacted by transition. This term must not be co-opted or rendered meaningless by vague commitments.
Despite this historic inclusion of fossil fuels phase-out and a Just Transition in a COP26 agreement, this document is not enough for frontline communities. The agreement has made the bare minimum incremental progress on loss and damage for countries and communities impacted by climate chaos. This text fails to uphold the historic common but differentiated responsibilities of countries, and the need for support for the multitudes whose lives are devastated by climate chaos today. This is a matter of our survival and the incremental commitments made at COP26 sacrifice the most vulnerable communities, including the most vulnerable within the U.S. and in the Global South.
Additionally, this document does not endorse or strengthen the Free, Prior, and Informed Consent of Indigenous communities. This is a gross negligence when Indigenous communities are at the frontlines of fossil fuel and mineral extraction, and the forefront of regenerative ecological practices rooted in Indigenous cosmology. This agreement fails to adequately protect the self-determination of Indigenous communities who care for the lands, water, biodiversity, and air on which we all depend.
What we need are global agreements that strengthen a Just Transition to new, living economic and energy models that keep fossil fuels in the ground and eliminate emissions at source at the pace needed to keep global warming from exceeding 1.5°C. These solutions must draw upon the wisdom and knowledge of Indigenous Peoples and the experiences,  expertise, and leadership of Indigenous, Black, Latinx, Asian, Arab, Pacific Islander, poor, and marginalized peoples on the frontlines of the climate crisis. Real solutions that advance climate justice must invest in community controlled place-based solutions that leave no one behind and discontinue the harmful relegation of communities as sacrifice zones. In the face of violent climate chaos perpetrated by colonialist economic and political fossil fuel regimes, we demand greater ambition to end fossil fuels, real emissions reductions at the source, protections of the rights of people and Mother Earth, and real solutions now.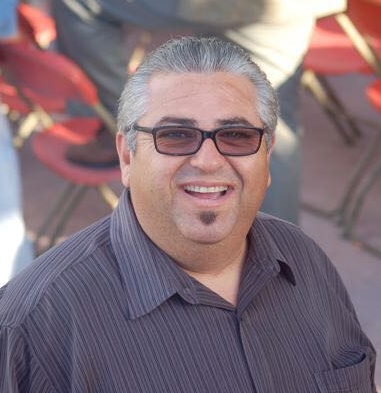 The further weakening of Just Transition language in the agreements here at the COP26 leaves it open to unabated coal and other business as usual. The further co-optation of the term Just Transition is a travesty and by no means keeps to the originality of No Harm to Mother Earth, Workers, those that are disproportionately in harm's way. The legacy of energy pollution continues.
– José Toscano Bravo, Executive Director, Just Transition Alliance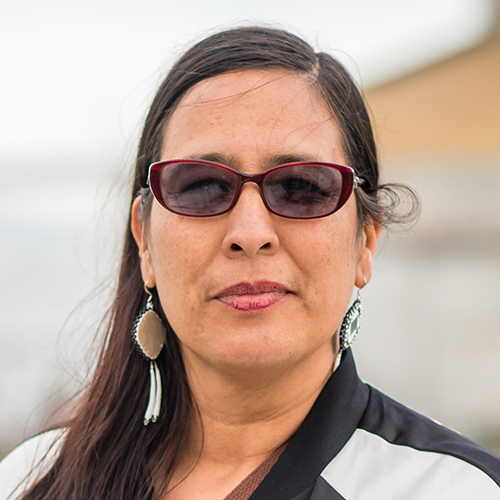 We can't tolerate another COP to go by with those who view the climate crisis as an economic opportunity rather than a climate emergency, all the while shoving false solutions down our communities' throats. Instead of paying attention to what we have been saying for decades and even centuries to honor the sacredness of Mother Earth and all her creatures, more care is going into protecting the bottom line of the fossil fuel industry than humanity itself. Net-zero emissions does not equal zero emissions; if we want to safeguard a healthy and thriving existence for future generations we must keep fossil fuels in the ground.
– Ozawa Bineshi Albert, Co-Executive Director, Climate Justice Alliance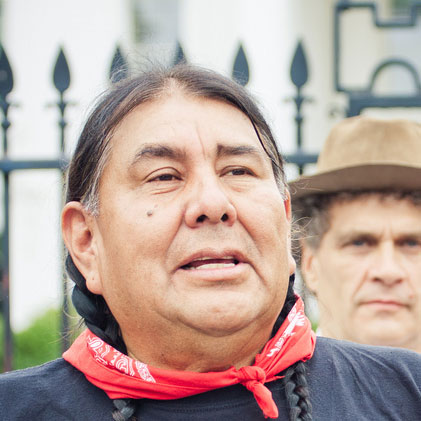 This COP26 has become known as the net zero COP touting net zero pledges based upon offset-based carbon accounting tricks and illusory geoengineering techno-fixes like carbon capture and storage, solar radiation technologies and hydrogen energy. Net Zero emissions targets are based upon the assumption that fossil fuel emissions can be compensated for by carbon offsetting and carbon removal. Net zero opens the door to nature-based solutions giving way to a financialization of nature process that separates, quantifies and privatizes the cycles and functions of Mother Earth turning nature into "units" to be sold in financial and speculative markets.The co-opting of the term "just transition" commodifies the natural laws of Mother Earth and Father Sky and violating the Original Instructions of Indigenous Traditional Knowledge. We need real reductions, real solutions with global action towards an immediate just transition to keep fossil fuels in the ground.
– Tom BK Goldtooth, Executive Director, Indigenous Environmental Network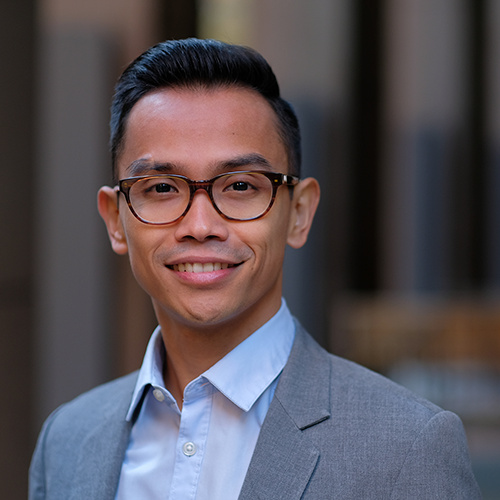 We came to COP26 with frontline Indigenous, Black, Asian, Pacific Islander, and Arab leaders impacted by climate crisis, fossil fuel extraction, and pollution. What we have witnessed here is another trade show for corporate and government schemes to evade real solutions that reduce emissions at the source, while they resist winding down fossil fuels. This entire COP has been framed for Net Zero targets, but Net Zero and carbon offsetting schemes enable continued violence on vulnerable communities. We have been given smoke and mirrors in this agreement. Over 500 fossil fuel lobbyists were here at COP, more than any single delegation. Militaries, like the U.S. military—the largest single carbon emitter in the world–remain exempt from this climate agreement again. There is not enough in this document to protect human rights, and this outcome leaves far too many loopholes for fossil fuel corporations to continue their violent business model. People on the frontlines of climate chaos and extractive industry need real solutions and real reductions now.
– Adrien Salazar, Policy Director, Grassroots Global Justice Alliance
---
Declaración de It Takes Roots al concluir la Conferencia de las Partes UNFCCC COP26 y el Pacto Climático de Glasgow: el incrementalismo deja a las comunidades en la primera línea a enfrentar el creciente caos climático

Glasgow, Escocia — Tras la conclusión de las negociaciones de la UNFCCC COP26, la alianza It Takes Roots emite la siguiente declaración:
El Pacto Climático de Glasgow es vergonzoso. Nuevamente, la UNFCCC ha demostrado que sus intereses están primordialmente en las cuentas económicas en vez de en un verdadero compromiso con abordar la crisis climática. La delegación de It Takes Roots—compuesta de las organizaciones estadounidenses  Climate Justice Alliance, Grassroots Global Justice Alliance, Indigenous Environmental Network, Just Transition Alliance y Central Florida Jobs with Justice, representando a comunidades en las primera líneas directamente impactadas por la extracción y producción de fósiles combustibles—ha presenciado el movimiento incremental de las negociaciones de COP26, mientras que las inversiones en el comercio de carbono y los esquemas basados en el mercado que aseguran la extracción y producción continuas a largo futuro.
Las falsas "soluciones" climáticas vendidas en la COP26, como el comercio de carbono, la captura y almacenamiento de carbono y los mecanismos basados en el mercado, son mantenidas en el documento de la decisión final. Éstas con acciones performativas que permiten el status quo de una crisis climática de continuo aceleramiento, de la cual ningún pueblo ni nación estará exento. Las reglas del Artículo 6 del Acuerdo de París gobernando los mercados de carbono permanecen en pie, con varios problemas no resueltos, y negligentemente sin protecciones adecuadas concerniendo los derechos humanos. La extirpación de dióxido de carbono (CDR por sus siglas en inglés), incluyendo la captura y almacenamiento de carbono, fue promovida durante COP26 como una panacea a la crisis climática que creó la industria de fósiles combustibles. La CDR tecnológica es un arreglo costoso, no probado y peligroso que no debería ser implementado. No podemos condonar este texto inadecuado.
La insistencia en trabajar hacia objetivos de Cero Neto enmarcando esta decisión, a diferencia de verdaderamente lograr cero emisiones a través de soluciones verdaderas, es una cubierta para la inacción y los negocios de siempre. Este truco matemático permite que las contaminadoras pretendan que pueden compensar y equilibrar el daño que siguen emitiendo a la atmósfera con compensaciones por emisiones. Esto permitirá la contaminación continua de las comunidades más dañadas. Estas propuestas están muy lejos de los únicos medios que realmente disminuirán las emisiones: poner un fin a la extracción y el uso de los fósiles combustibles.
Reconocemos que por primera vez en el trabajo de la UNFCCC COP26, la decisión de COP les pide a las Partes que aceleren la eliminación gradual del "carbón incesante y los subsidios ineficientes para fósiles combustibles." Declarar específicamente que las emisiones de los fósiles combustibles están en el centro del cambio climático global es un paso adelante. Sin embargo, confrontar la crisis climática requerirá la eliminación completa de todos los subsidios al carbón y los fósiles combustibles. Este compromiso debe ser sin calificaciones. Adicionalmente, los subsidios liberados deben ser redirigidos a inversiones que construyen una Transición Justa para comunidades y trabajadores. Aplaudimos que la decisión de Glasgow haya nombrado las Transiciones Justas necesarias para eliminar la dependencia de las economías en los fósiles combustibles, pero advertimos que una verdadera Transición Justa debe ser edificada desde abajo hacia arriba, con la inclusión de las comunidades más impactadas por la transición. Este término no debe ser apropiado ni despojado de su significado por compromisos difusos.
A pesar de esta inclusión histórica de la eliminación gradual de fósiles combustibles y una Transición Justa en un acuerdo de COP26, este documento no es suficiente para las comunidades en las primeras líneas. Este acuerdo ha hecho el menor progreso incremental posible en cuanto a las pérdidas y el daño para países y comunidades impactados por el caos climático. Este texto no logra sostener las responsabilidades históricas comunes pero diferenciadas de los países, y la necesidad de apoyo para las multitudes cuyas vidas son devastadas por el caos climático actualmente. Éste es un tema de supervivencia y los compromisos incrementales que se hicieron en COP26 sacrifican a las comunidades más vulnerables, incluyendo las más vulnerables dentro de los EE.UU. así como en el sur global.
Además, este documento no respalda ni fortalece el Consentimiento Libre, Previo e Informado de comunidades indígenas. Esto es una terrible negligencia cuando son las comunidades indígenas las que están en las primeras líneas del daño de la extracción de fósiles combustibles y minerales, y al frente de las prácticas ecológicas regenerativas arraigadas en la cosmología indígena. Este acuerdo no logra proteger adecuadamente la autodeterminación de las comunidades indígenas que cuidan de las tierras, el agua, la biodiversidad y el aire de los cuales todos dependemos.
Lo que necesitamos son acuerdos globales que fortalecen una Transición Justa a nuevos modelos de vida económica y energética que mantienen los fósiles combustibles en la tierra y eliminan las emisiones en su fuente al ritmo necesario para prevenir que el calentamiento global exceda los 1,5°C. Estas soluciones deben ser nutridas por la sabiduría y los conocimientos de los pueblos indígenas y las experiencias, pericia y liderazgo de pueblos indígenas, negros, latinos, asiáticos, árabes, de las islas del Pacífico, pobres y marginados en las primeras líneas de la crisis climática. Las soluciones verdaderas que promueven la justicia climática deben invertir en soluciones controladas por la comunidad y basadas en el lugar que no dejan a nadie atrás y suspenden la relegación dañina de comunidades a zonas de sacrificio. Frente al violento caos climático perpetuado por los régimenes colonialistas económicos y políticos de los fósiles combustibles, exigimos una mayor ambición para acabar con los fósiles combustibles, lograr reducciones verdaderas de las emisiones en su fuente, proteger los derechos de los pueblos y la Madre Tierra y plantear soluciones verdaderas ahora mismo.
CITAS de les delegades de It Takes Roots
La agravada debilitación del lenguaje de Transición Justa en los acuerdos aquí en la COP26 lo dejan abierto a hacer los negocios usuales de carbón y otros tipos sin disminución. La apropiación del término Transición Justa es una farsa y de ninguna forma se atiene a la originalidad de Ningún Daño a la Madre Tierra, a trabajadores, a aquellos que están en el paso del daño de forma desproporcionada. El legado de la contaminación energética continúa.
—José Toscano Bravo, Director Ejecutivo, Just Transition Alliance (Alianza Transición Justa)
No podemos tolerar que pase otra COP con aquellos que consideran la crisis climática como una oportunidad económica en vez de una emergencia climática, a la vez haciéndoles tragar soluciones falsas a nuestras comunidades. En vez de prestar atención a lo que ya se ha estado diciendo durante décadas y hasta siglos, de honrar lo sagrado de la Madre Tierra y todas sus criaturas, se está poniendo más cuidado en proteger las finanzas de la industria de fósiles combustibles que la humanidad misma. Las emisiones cero neto no equivalen a cero emisiones; si queremos proteger una existencia sana y próspera para generaciones futuras, debemos mantener los fósiles combustibles en la tierra.
—Ozawa Bineshi Albert, Co-Directora Ejecutiva, Climate Justice Alliance (Alianza por la Justicia Climática)
Esta COP26 se ha denominado la COP cero neto, promocionando compromisos de cero neto en base a trucos de contabilidad de carbono basados en la compensación, y una geo-ingeniería ilusoria de arreglos tecnológicos como la captura y almacenamiento de carbono, tecnologías de radiación solar y energía de hidrógeno. Los objetivos de emisiones cero neto están basadas en la presunción que las emisiones de fósiles combustibles pueden ser equilibradas por la compensación de carbono y su extirpación. Cero neto abre la puerta a las soluciones basadas en la naturaleza abriendo camino a una mercantilización de procesos naturales que separa, cuantifica y privatiza los ciclos y las funciones de la Madre Tierra, convirtiendo a la naturaleza en "unidades" a ser vendidas en mercados financieros y especulativos. La apropiación del término "transición justa" mercantiliza las leyes naturales de la Madre Tierra y el Padre Cielo y viola las Instrucciones Originales de Conocimientos Tradicionales Indígenas. Necesitamos reducciones verdaderas, soluciones verdaderas con acción global hacia una transición justa inmediata para mantener a los fósiles combustibles en la tierra.
—Tom BK Goldtooth, Director Ejecutivo, Indigenous Environmental Network (Red Ambiental Indígena)
Vinimos a COP26 líderes de comunidades indígenas, negros, asiáticos, de las islas del Pacífico y árabes en la primera línea del impacto de la crisis climática, la extracción de fósiles combustibles y la contaminación. Lo que hemos presenciado aquí es otra feria comercial para los mecanismos corporativos y gubernamentales que evaden las verdaderas soluciones que reducen las emisiones en la fuente, y a la vez resisten el fin de los fósiles combustibles. Esta COP entera ha sido enmarcada con objetivos de Cero Neto, pero los esquemas de Cero Neto y la compensación de carbono permiten que continúe la violencia contra comunidades vulnerables. Nos han dado espejismos en este acuerdo. Más de 500 lobistas de la industria petrolera estuvieron aquí en la COP, más que de cualquier otra delegación. Las milicias, como las fuerzas armadas de EE.UU.—la mayor emisora de carbonos en el mundo—permanecen nuevamente exentas de este acuerdo climático. No hay suficiente en este documento para proteger los derechos humanos, y este resultado deja demasiadas aperturas para que las corporaciones de fósiles combustibles sigan con su violento modelo de negocios. La gente en las primeras líneas del caos climático y la industria extractiva necesitan soluciones reales y reducciones reales ahora mismo.
—Adrien Salazar, Director de Políticas, Grassroots Global Justice Alliance
# # #
Sobre It Takes Roots
It Takes Roots es una alianza de alianzas multiracial, multicultural e intergeneracional que representa a más de 200 organizaciones y afiliadas en más de 50 estados, provincias, territorios y tierras indígenas en la Isla Tortuga; y es liderada por mujeres, gente de género no conforme, gente de color, negra e indígena. Es el resultado de años de trabajo organizativo y de desarrollo de relaciones entre la membresía de Climate Justice Alliance, Grassroots Global Justice Alliance, Indigenous Environmental Network y Right to the City Alliance. Nuestras cuatro alianzas son lideradas por comunidades en las primeras líneas luchando por la justicia racial, de vivienda y climática, y por la soberanía indígena. En COP26, It Takes Roots está centrando las voces y el liderazgo de las comunidades y trabajadores en las primera líneas en el escenario global.