Frontline Leaders Decry Lack of Progress for Real Climate Justice at COP27 and Call for Further Action to Protect Millions of Lives
Sharm El-Sheikh, Egypt – As the UNFCCC 27th Conference of the Parties came to its conclusion with the adoption of the Sharm El-Sheikh Implementation Plan, climate-impacted peoples recognized critical progress while also decrying countries failing to confront the root causes of climate crisis at the scale required as the final decision maintained further openings for fossil fuels and false climate solutions that will devastate communities on the frontlines of extraction, climate crisis, and fossil-fueled violence.
Members of the 60-member It Takes Roots delegation, which includes Climate Justice Alliance, Grassroots Global Justice Alliance, Indigenous Environmental Network, Indigenous Climate Action, Just Transition Alliance and The Black Hive at Movement for Black Lives, came to COP27 demanding climate reparations from Global North Countries to pay the climate debt they owe to impacted communities, respect for human rights and Indigenous rights, and an end to fossil fuels and false climate solutions.
After thirty years of movements and Global South leaders calling for funding to address the escalating impacts of climate disaster, the establishment of a loss and damage fund at this COP is a historic first step. However, the scale and severity of global climate injustice requires concrete commitments for funding and a full program of climate reparations from Global North countries to vulnerable countries and impacted communities. As the details of funding mechanisms for loss and damage become further developed, parties must ensure no-strings-attached direct public funding to impacted communities. It is unacceptable for any funding mechanism to reproduce colonial finance mechanisms that aim to profit off of peoples' suffering. Global North countries, including the United States, must make substantial commitments to address the unjust loss and damage driven by the climate crisis in the Global South, and for current and historically most-impacted communities within their own borders.
The Sharm El-Sheikh Implementation Plan critically fails to confront the vice-grip of the fossil fuel industry. Many countries named the root causes of the climate crisis in coal, oil, and gas, but a handful of Parties shut down needed progress. Parties have once again failed to explicitly name the clear and present need for a full and equitable phase out of coal, oil, and gas in the final decision of the climate talks. In fact, world leaders have copy and pasted the weak language from the Glasgow Climate Pact calling for "phasedown of unabated coal power and phase-out of inefficient fossil fuel subsidies," which leaves loopholes for dangerous false climate solutions like carbon capture technology. Once more, the fast-tracking of Article 6 implementation on carbon markets continues to lay the groundwork for a global economy of false climate solutions that prolong the life of the fossil fuel industry, and undermine any gains on loss and damage because more fossil fuels means more climate devastation.
The UNFCCC has consistently marginalized grassroots civil society participation, and at COP27 the political conditions in Egypt limited in protest and freedom of expression, aggravated the opaque processes inside the negotiation halls. The It Takes Roots delegation stood in solidarity with political prisoners and all environmental defenders, calling for release of prisoners of conscience including Alaa Abd El-Fattah. Given these conditions, the limited human rights language in the final COP27 decision is no surprise. The COP27 outcome is a testimony to the UNFCCC's lack of democracy and interest in Indigenous and frontline priorities.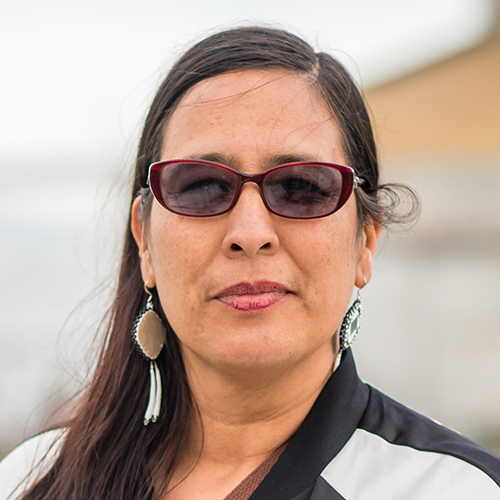 "Parties must recognize all fossil fuels as the root cause of the climate crisis. Anything less is climate denial. An absolute and unqualified phase-out of fossil fuels is a minimum in beginning to reverse the climate crisis and address the injustices that have resulted from the historical harm long suffered by frontline communities. At this COP, we saw the United States offer a massive carbon market scheme which will only further condemn the African continent and Global South nations to a future of pollution and environmental chaos, all for the benefit of the fossil fuel industry and big business. While several states named the importance of naming all fossil fuels, some countries obstructed the call for a phaseout of all coal, oil, and gas in the final decision. This is not climate leadership, it is a process captured by climate profiteering," said Bineshi Albert, Co-Executive Director of the Climate Justice Alliance.
"This COP brought an opaque, undemocratic process that once again focused on the interests of financial institutions and the fossil fuel industry than in the communities who have real solutions to the climate crisis. The conditions of Egypt and restrictions on democracy made this COP in particular a blatant hypocrisy. We stood by Alaa Abd El-Fattah in his fight for his freedom, and the freedom of all political prisoners, even as our own actions as activists were surveilled and restricted. While a historic loss and damage fund in this final decision is a result of decades of movements advocating for the lives of our communities, more must be done to make concrete the promise of this fund and ensure no finance mechanisms exploit people and reproduce colonial relations between vulnerable populations and financial institutions.  As our delegations head home, we know the real progress to confront the climate crisis continues outside of the UNFCCC in the streets and in communities where people are organizing to stop new fossil fuel projects and build real community-led and people-centered solutions," said Adrien Salazar, Policy Director of Grassroots Global Justice Alliance.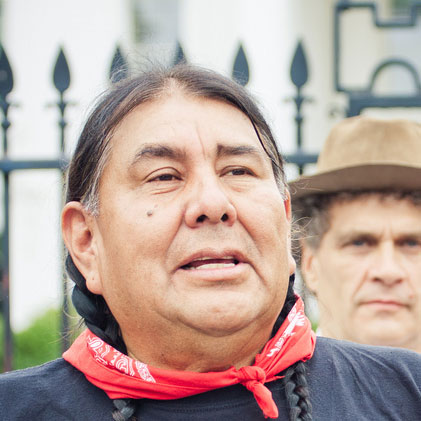 "This year at COP27, we witnessed the Paris Agreement shamefully become a crime against humanity and Mother Earth. With big polluters and rich governments like the U.S and E.U failing to take responsibility to actually reduce emissions at source, they also have yet to provide direct funding to Indigenous Peoples and local communities of the Global South impacted by loss and damage from the escalating and compounding effects of climate change. Countries in the Global North continue to perpetuate a long-standing legacy of colonialism and inequality, and we see this in the financialization of climate change through carbon markets and article 6 of the Paris Agreement where text regarding Indigenous and Human Rights were removed in the final days of COP. As Indigenous Peoples, we continue to face violence through land grabs, and environmental, social, health and cultural dispossession and genocide of climate change. New financing facilities and climate finance, such as a Loss and Damage Finance Facility do not offer new solutions or new ways of thinking, rather they have rebranded extractive financing to funnel money into more of the same false solutions that continue to create more harm to our communities, lands and territories," said Tom Goldtooth, Executive Director of the Indigenous Environmental Network.
"COP27, without a doubt, has made it clear that the US and Western Europe are only interested in profiting from the climate crisis. That they are only offering false market mechanisms as solutions, and trying to force the nations of the global south to pay for their continued survival with odious loans for climate mitigation, damages and loss, rather than grants or reparations, clearly means that their fundamental priority is preserving their power and privilege in the inequitable world their colonial and imperial ventures created. This farce has to stop. Some real solutions have to be posed and implemented immediately. The clock is ticking," said Kali Akuno of Cooperation Jackson and the Grassroots Global Justice Alliance.
"The Black Hive of the Movement for Black Lives expresses deep feelings of gratitude for the global coalition of BIPOC organizations that came together to call for climate reparations, fossil fuel non proliferation and demilitarization. Every victory we celebrate today is due to the deliberate commitment to solidarity to one another from Black and Brown communities in the US and communities in the global south. We welcome the strides being made to secure quality funding for the loss and damage that our communities continue to demand and deserve. While the results are mixed at best and do not go far enough to reach climate justice for the most vulnerable, we will continue to raise the voices of Black and Brown communities across the world who deserve better than the bureaucratic political chaos that often ensues at COP when our lives are at stake. We call on all parties including the US to move from climate action to climate justice. Our lives depend on it," said Peniel Ibe, of the Black Hive-Movement for Black Lives.
It Takes Roots will continue the struggle for climate justice centering real climate solutions in Indigenous and human rights, an end to false solutions like carbon markets in Article 6 and "Nature-based" solutions, and uplifting a Just Transition that centers Black, Indigenous, People of Color and frontline communities over profit. 
The UN Climate Change Conference (COP 27) took place from November 6-18, 2022 in Egypt, we were on the ground to speak truth to power, confront global leaders, help redefine climate leadership, and ensure that community voices are heard at the highest levels of decision making.
The It Takes Roots+ frontline delegation (Climate Justice Alliance, Grassroots Global Justice, Indigenous Environmental Network, Indigenous Climate Action, the Just Transition Alliance, and the Black Hive at the Movement for Black Lives) identified three core priority messages that we carried with us to COP27: